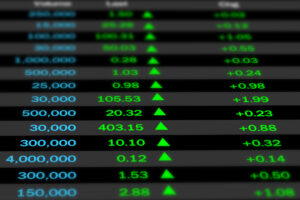 Wesfarmers (WES): presented their full year 2023 profit results, which were better than Atlas' optimistic expectations. What was evident was that WES' businesses are performing well in a consumer slowdown and taking market share. The HNW Core Portfolio has a 4.4% weight to WES, the Income 3.4%.
Key Points:
Record Profits: Earnings increased by 5% to $2.5 billion, driven by a 52% increase in Kmart earnings following solid customer growth for their lowest-price products and cycling off Covid lockdowns in the first half of 2022. WesCEFs (Chemicals, Energy and Fertilisers) side of the business performed well over the year, seeing their earnings increase by 24%, driven by higher ammonia prices due to world supply shortages.
The Strength of Bunnings: Wesfarmers' flagship company, Bunnings, continue to be dominant after record years from the Covid pandemic's work-from-home restrictions and renovations. During the year, Bunnings launched a new pet food and care range within stores, which saw great success with 5 million website views during the first week of launch. Bunnings is expected to perform better in the coming year due to the expected El Nino to provide drier conditions for more customers to do DIY projects during Spring and Summer this year. An excellent business with an 11% profit margin and an impressive 65% annual return on capital.
Dividends Up: Wesfarmers provided a full year fully franked dividend of $1.91, up 6%, representing a payout ratio of 88%.
Balance Sheet: WES continues to have a very strong balance sheet with a net debt position of $4 billion with $2.6 billion in unused bank facilities though this debt has increased due to investments in lithium that will contribute to earnings in the coming year (see below)
Guidance: Wesfarmers did not provide any explicit guidance, though WES did cite that they expect all their businesses to grow in line over the coming year, with 50,000 tonnes of Lithium Spodumene to come from their new lithium mining operation in the second half of the year.
Portfolio Strategy: WES give the portfolio exposure to a stable, diversified stream of earnings exposed to the Australian economy primarily through hardware (Bunnings), office supplies (Officeworks), discount department stores (Target and Kmart), pharmacy (Priceline), chemicals and in the near future lithium.  WES is a very well-run company, with CEO Rob Scott consistently making good moves for shareholders since taking over in 2018. In the portfolio, we only own the retailers that dominate their markets (Wesfarmers and JB Hi-FI) and are the lowest-cost operators. This result from WES shows that value-conscious consumers are still happy to open their wallets.
Wesfarmers finished up +3.2% to $51, a great result on a day when the market was down.