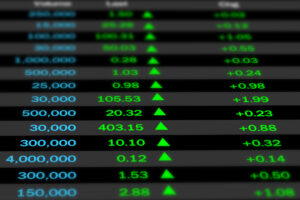 Medibank Private (MPL): This morning, Australia's largest health insurer reported their full year 2023 results, which showed record profits and the company recovering from the dark days of the cyber hack in late 2022 that saw the share price fall of $2.77, wiping $1.8 billion off the company's market cap. The HNW Portfolios currently hold a 2.3% weight in MPL.
Key Points:
Record Net Profits: Record full-year profits at $511 million, up +30% inclusive of $46M in cybercrime costs. Top line revenue had strong growth driven by both increases in resident policy holders as well as non-resident policy holders. This increase in revenue growth as well as a nominal increase in costs saw operating profit grow by 10% for the year.
Customer Growth: Pleasingly, throughout the year, Medibank was able to increase their customer numbers by 1% to 4.79 million customers. This is an excellent result, given that management decided to pause advertising spending to fund cyber payments in late 2022, though they did defer price increases, which made MPL's private health cover costs more compelling.
Record Dividends: Medibank provided a full year full franked dividend of $0.146, up +9%, representing a 80.5% payout ratio.
Higher Interest Rates benefit:  Similar to SUN and QBE earlier this season, MPL is continuing to benefit from higher interest rates. MPL's $2.5 billion investment float generated +4.55% or $139M over the year, considerably up from the negative returns from last year.
Why is the stock up? The market was pleased to see a combination of MPL finally making money off their investment float this year as well as underlying continual business strength.
Guidance: No real explicit guidance was given, though MPL did cite that they are looking to see policy holders increase by 1.5-2% over the next year and expect to have less costs associated with the cyber-attack.
 Portfolio Strategy: We own MPL in the Portfolio as MPL's healthcare earnings are defensive, and it is a well-run business. Despite its high market share, MPL's gross margins and management expense ratios are higher than others in the industry, reflecting its recent past operating as a government department. However, management has been slowly taking costs and improving margins. Over the medium term, MPLs moving to improve their digital health experience and having patients treated at home rather than in private hospitals will drive profit growth, expand margins, and be a good outcome for both recovering patients and shareholders but a long-term issue for hospitals such as Ramsay.
While unpleasant for policyholders and shareholders, the cyberattack was a one-off, unforeseeable event. Today's result shows that our move not to panic and sell the position in October 2022, when the newspapers were predicting that policyholders would desert MPL on masse, was correct.
MPL finished up +2.6% to $3.51.