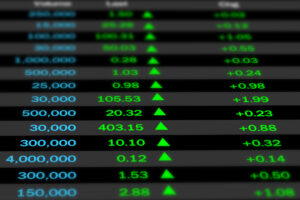 In August, the HNW Core Aust Equity Portfolio declined -0.75%, matching the ASX200TR return of -0.73%. This was a frustrating outcome as, in general, Atlas was pleased with the August reporting season with the companies we own navigating the economy better than expected. In the aggregate Portfolio, companies increased dividends by 15.9%, significantly ahead of inflation, with every company profitable and every company paying a dividend, but we were not rewarded for this.
The dominant theme moving share prices over the month was issues in the Chinese property sector and a falling AUD, which saw the ASX fall 4% from 1/8 to 22/8 before staging a recovery at the end of August. The Portfolio benefits from a falling AUD and has minimal exposure to Chinese construction.
In August, positions in Wesfarmers (+11%), Ampol (+7%), Medibank (+4%), and JB Hi-Fi (+3%) added value, along with avoiding massive blow up, such as Alumina (-24%), Resmed (-24%), Block (-24%) and WiseTech -19.   On the negative side of the ledger, performance was hurt by Transurban (-7.5%), QBE (-4%), ANZ (-2%), and Sonic Healthcare (-8%), with QBE, TCL and SHL all posting good financial results and increasing returns to shareholders.
The HNW Equity Income Portfolio gave back some of July's stellar performance, falling by -0.36% behind its blended benchmark's return of -0.07%. The rate rises are making the RBA +3% benchmark a greater challenge than it was 12 months ago.   Positions in Wesfarmers (+11%), Ampol (+7%) and Medibank Private (+4%) added value, which was offset by falls in Transurban and Region (-10%).  In August the Income Portfolio increased dividends by 15.0%.
Full Reports in to follow shortly.