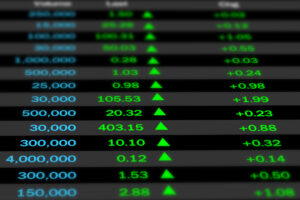 In September, the HNW Australian Equity Portfolio declined by -2.36%, ahead of the index return of -2.84%.  Stock movements over the month had nothing to do with company fundamentals, but rather macroeconomic concerns around higher interest rates and oil price which saw global stock markets uniformly fall between -3% and -5%.  On the ASX, there were few places to hide, with every sector except for energy declining by -3%.
Over the month, positions in Deterra (+7%), Incitec Pivot (+7%), QBE Insurance (+5%) and Suncorp (+2%) added value. On the negative side, if the ledger performance was hurt by CSL (-7%), Atlas Arteria (-6%), Macquarie Bank (-6%) and Amcor (-4%).  All on no news except for Atlas Arteria, which was weaker on a proposed 4.6% French tax on transport infrastructure (airports and motorways) which are seen to be making supernormal profits from higher inflation.  The impact of this tax is uncertain, with ALX's concession contracts containing explicit protections against the introduction of new taxes.
September was a good month for income, with 8 stocks paying dividends, the bulk of which will be paid in the first week of October.
The HNW Equity Income Portfolio had a good month in the context of weak global equity markets falling by -1.59% though behind the blended benchmark's return of -1.12%. In general, higher weights to income stocks such as Deterra, QBE and Suncorp resulted in a better absolute performance for the Income fund over the Growth fund. However, this was offset to some degree by positions in LPT stocks which were uniformly hammered despite solid fundamentals for supermarkets (Charter Hall Retail),  childcare and medical centers (Arena REIT) and industrial property (Dexus Industrial).
Full Reports in to follow shortly.