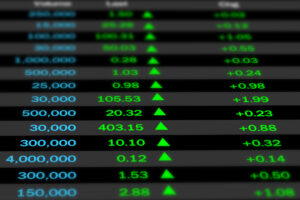 Atlas Arteria (ALX) This morning, the Transurban of Eastern France, Atlas Arteria, released their half-year 2023 results. Similar to Transurban, given the regular traffic and revenue updates, there were few surprises, and the result showed the resilience of ALX's business and the tailwinds offered by inflation-linked tolls. The HNW Equity Portfolio has a 3.25%, while the Income Portfolio has a 4.2% weight in ALX.
Key Points
Profits Up: Profits increased by 17% to $136 million for the first half of 2023, driven by increased toll revenue linked to inflation primarily of their flagship APRR network as well the Chicago Skyway. ALX also benefited from the continued weaking AUD against the Euro in the half.
Potential French Tax Reform: There are currently talks in the French senate about introducing new taxation on tolling roads within France due to a perception that they are earning excess profits. As shareholders and very infrequent drivers on ALX's roads, we obviously have a different view. However, under ALX's current concession contract, there is no way a new tax can be introduced on their toll roads unless it is a broad tax reform in the case of every concession issued by the French government (including airports, oil and gas and pipelines) will also have to be taxed. Based on previous attempts to increase taxes on specific assets, Atlas believes the potential tax reform will be unlikely to pass the French Senate or will be significantly watered down. Interests more powerful that ALX are likely to stymie this yet unknown tax.
Dividends: First-half dividend of $0.20 in line with a record first-half dividend in 2022 (see below). ALX has a good record of growing dividends per share over time
Balance Sheet: ALX balance sheet remains in a strong place after the acquisition of the Chicago Skyway with a leverage ratio of 3.2.
Guidance: Management did not provide any new guidance but reaffirmed the guidance they provided at the full year last year with a full year 2023 distribution of $0.40.
 Portfolio Strategy: ALX exposes the Portfolio to desirable monopoly assets and enjoys mandated price increases that protect our dividends against the ravages of inflation.  While CV19 hit mobility and toll road revenue, traffic and revenue have rebounded far more quickly than the market expected. Indeed, in 2023, profits and traffic are significantly higher than in 2019 (see below table), and some experts thought in 2020, toll roads would be "stranded assets."????? ALX is an under-researched stock that offers an attractive valuation, trading on a PE of 9x with a 6.6% dividend yield. Industry fund IFM have been slowly increasing their position and at last notice hold 22% of ALX
ALX finished down -1.6% to $6.10 due to some confusion about unknown future French taxes.